Chiropractic Care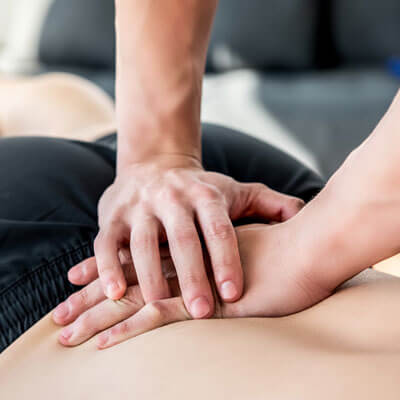 For nearly three decades, Dr. Isaacson has been helping patients just like you get better and stay better with gentle, natural chiropractic adjustments.
When it comes to crafting custom care plans for his patients, he likes to start by explaining how chiropractic can help. As he puts it, chiropractic care isn't about vertebrae popping out of place. If you were dealing with that, you'd go to the hospital! Instead, chiropractors focus on freeing up stuck or locked bones to help break the cycle of tight muscles and stiff movement.
Patients in our care have found success when it comes to overcoming back and neck pain, headaches, plantar fasciitis, rotator cuff injuries, knee pain, tennis elbow, and more.
Types of Adjustments
The beauty about visiting us for care is that we'll take the time to get to know you, your needs and your goals to craft a care plan that's unique to you.
Dr. Isaacson is proud to offer a variety of adjustments for his patients, including but not limited to:
Diversified: Manual adjustment method hailed as the gold standard in chiropractic care.
Gonstead: A 'from the ground up' technique that analyzes your body from feet to head to find the source of the problem.
Thompson Drop Table: For patients seeking a low-force technique with effective results, this technique involves a moveable table.
Activator: An excellent option for children or elderly patients who are looking for a gentle technique that still yields great results.
Frequently Asked Questions
How long will it take until I feel better?
Because each patient is unique, we'll have a better idea after we can analyze exactly what's going on in your body. Patients coming to us with a new injury generally heal quicker than something that's been building in the body for years, like arthritis. Regardless, we'll do everything we can to help your body express its true health potential.
Do I have to visit you forever?
We never force patients to continue care with us. Many choose to work on corrective care after they start feeling better, and then ultimately continue with maintenance visits every month or two to keep themselves feeling great. Others come back if they start feeling bad again. Whatever your choice is, we're here to support you and help.
Learn More Today
Ready to find out how Mandan Chiropractic Clinic can help? We can't wait to welcome you into our care. Learn more today when you visit us for your first appointment. Walk-ins available!
CONTACT US »

---
Chiropractic Care | (701) 663-0480