About Mandan Chiropractic Clinic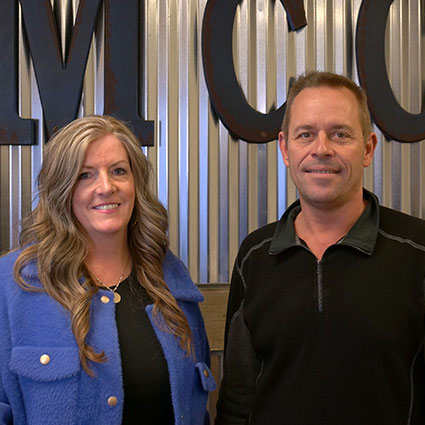 Welcome to our practice-on behalf of our entire team, we're thrilled that you're here and ready to take control of your health. From the moment you walk into our door, we hope you'll feel relaxed in our inviting, warm, and modern atmosphere that's built with wellness and healing in mind.
Our Philosophy
Our approach is simple. We believe that health is one of the most important aspects of our lives. And while we generally meet people after they've lost their health, our commitment is two-fold.
Since 1993, Dr. Isaacson has been working with patients just like you to help them get their health back on track, and welcomes people of all walks of life to give chiropractic a try. From children to teens, adults to seniors, and athletes or weekend warriors, there's something here for you with us.
MEET DR. ERIK »

Relief Care
Many people seek care in our practice and have one goal: relief. So that's where we start. During this initial stage of intensive care, we have several obligations:
Uncover the underlying cause of the health problem
Suggest a care plan to produce the fastest results possible
Offer ways patients can participate in their recovery
Explain the value of post-symptomatic wellness care
We've welcomed patients with difficulty walking and turning their necks because they were in so much pain. After careful analysis and a custom care plan, we're able to see their pain and nervous system interference melt away.
Wellness Care
We're committed to teaching our patients that true health is a journey, not a destination. Through educational opportunities (like this website), we hope to communicate the value of ongoing chiropractic care. Our desire is to see our practice members abandon the prevailing sickness care model of health (waiting for symptoms and then taking action), in favor of the emerging wellness model.
Get Started Today
Ready to take your health and wellness to the next level? We can't wait to welcome your family to our practice. Get started today by contacting us to book an appointment!
---
About Mandan Chiropractic Clinic | (701) 663-0480